Olympic Torch Run May Shine Light on Polar Bear Plight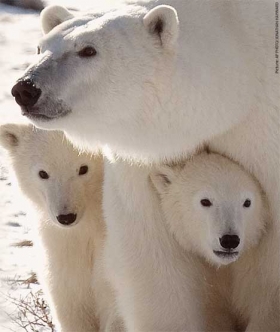 As the Olympic torch continues its journey through Canada's north, some scientists are hoping it will shine an international light on the plight of the country's iconic mammal - the polar bear. The torch passed through Churchill, Manitoba - the polar bear capital of the world - on Sunday.
Environmentalists warn the symbol of the North is in grave danger because of climate change, yet neither Canadians, nor anyone from the international community has proposed anything concrete to save them.
Global warming is thawing sea ice, slowly destroying the crucial habitat and hunting ground of the polar bear. Without the sea ice, polar bears lose weight, have fewer babies and clash with humans more often. Killer whales and other predators have moved in, displacing the polar bear at the top of the food chain.
Article continues: http://www.ctvolympics.ca/news-centre/newsid=19311.html