Bad News for Elephants: Illegal Ivory Trade Rising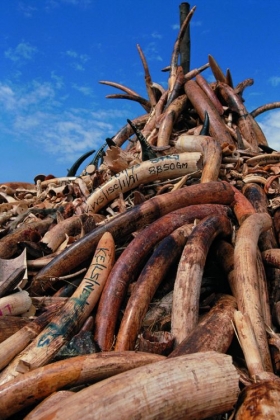 Cambridge, UK: The illicit trade in ivory, which has been increasing in volume since 2004, moved sharply upward in 2009, according to the latest analysis of seizure data in the Elephant Trade Information System (ETIS).
The remarkable surge in 2009 reflects a series of large-scale ivory seizure events that suggest an increased involvement of organized crime syndicates in the trade, connecting African source countries with Asian end-use markets. The ETIS data indicate that such syndicates have become stronger and more active over the last decade.
The ETIS analysis identifies Nigeria, the Democratic Republic of the Congo and Thailand as the three countries most heavily implicated in the global illicit ivory trade.
Cameroon, Gabon and Mozambique in Africa and Hong Kong SAR, Malaysia, the Philippines, Singapore, Taiwan and Vietnam in Asia were also identified as important nodes in the illicit ivory trade.
Article continues: http://www.panda.org/wwf_news/news/?uNewsID=180702