Eco City Proves Waste Management Can Reverse Greenhouse Trend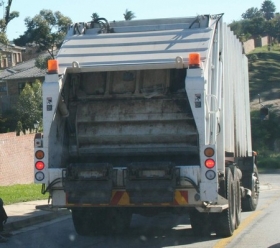 Cities can progress from consuming energy and emitting greenhouse gases (GHG) to actually producing energy while saving on GHG emissions, due to substitution of fossil fuels elsewhere. These findings are based on research in the city of Aalborg in Northern Denmark, published in Waste Management & Research. Cities following similar waste management strategies are already having a far-reaching impact on GHG emissions in some regions of Europe.
Tjalfe Poulsen and Jens Aage Hansen from Aalborg University in Denmark used historical data from their own municipality of Aalborg to gain a broader, longer term overview of how a 'joined-up' approach to waste impacts GHG emissions. The assessment included sewage sludge, food waste, yard waste and other organic waste (including paper and plastic).
Aalborg's citizens have already implemented measures to take on waste that benefit the environment. Between 1970 and 2005, the city changed its waste treatment strategy to include yard waste composting, with the city's remaining organic waste incinerated for combined heat and power production. Of this, waste incineration contributed 80% to net energy production and GHG turnover, wastewater treatment (including sludge digestion) contributed another 10%, while other waste treatment processes used (composting, transport, and land application of treated waste) had minor impacts.
Article continues: http://www.eurekalert.org/pub_releases/2009-11/spu-dec112609.php