DuPont Sustainable Solutions Targets Substantial Market Opportunity to Drive Aggressive Growth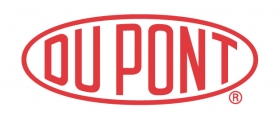 WILMINGTON, Del., April 13, 2010 — To strengthen its global customer offering, DuPont Sustainable Solutions announces the expansion and integration of its consulting services, training, and technology products and services. DuPont Sustainable Solutions is a catalyst for transforming workplaces and work cultures with services and technologies that bring about sustained improvements in safety, operational and environmental performance.
The new DuPont organization, which integrates three businesses — the former DuPont Safety Resources, segments of DuPont Clean Technologies and Coastal Training Technologies — builds on DuPont knowledge, experience, technical expertise and science-driven innovation to provide customers with smart, lasting and results-driven business solutions to remain ahead of complex business and market realities.
"Customer insights and the market have told us that growth-oriented companies consider three key attributes when selecting an external consulting partner: real-world experience, a collaborative approach and the ability to help foster sustained transformation," said James R. Weigand, president – DuPont Sustainable Solutions. "They are looking for solutions beyond the workplace safety consulting that DuPont has successfully provided for many years. This expanded DuPont organization brings together people, processes, technologies, and services that significantly expand our ability to help our clients meet their business objectives, and in doing so, we believe we will achieve double-digit growth over the next five years."
DuPont Sustainable Solutions targets a potential $15 billion market opportunity and is organized into four solutions-driven practice areas that specialize in the following services and technologies:
* Safety Resources remains at the core of the business, providing expertise and proven methodologies in employee, contractor and process safety to transform workplace culture, develop employee skills, reduce incidents and ultimately improve operational performance.
* Sustainable Operations leverages real-world experience and approaches proven in DuPont facilities to improve energy efficiency, asset productivity and reliability, environmental footprint, and capital effectiveness, leading to a sustainable return on operations and assets.
* Training Solutions offers blended learning solutions that integrate e-learning technologies, instructor-led courses, and traditional media, focusing on areas that include safety, industrial skills, ethics and compliance.
* Clean Technologies applies best-in-class technologies, equipment and services, combined with strong engineering, technical and design capabilities, to help companies reduce air emissions and produce cleaner fuels.
Article continues: http://www.thegreeneconomy.com/dupont-sustainable-solutions-targets-substantial-market-opportunity-to-drive-aggressive-growth/