EPA Administrator to visit Gulf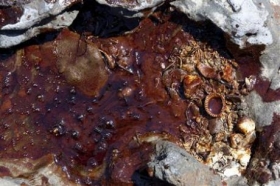 Lisa Jackson, EPA Administrator, the top U.S. environmental official was to visit the Gulf Coast on Sunday as energy giant BP Plc scrambled to contain a widening oil spill.

Environmental Protection Agency Administrator Lisa Jackson planned to return to the Gulf to monitor the EPA's response, while Interior Secretary Ken Salazar was to travel to the BP Command Center in Houston to get an update from the federal science team working on the problem.

The two Cabinet members' missions underscore the rising political and economic stakes for the Obama administration in dealing with the environmental disaster, which grows worse as oil gushes from a ruptured well on the sea floor.
Salazar was also to address the media the day after U.S. President Barack Obama blamed the spill on "a breakdown of responsibility" at BP. Obama also unveiled a commission to investigate the disaster.
The Democratic president, in his weekly radio and Internet address on Saturday, said offshore drilling could go forward only if there were assurances that such accidents would not happen again.
The spill has raised major questions about Obama's earlier proposal to expand offshore drilling as part of strategy to win Republican support for climate change legislation.
Analysts say mounting ecological and economic damage could also become a political liability for Obama before November's congressional elections.
Article continues: http://www.reuters.com/article/idUSTRE6430AR20100523