LEED Us Not into Health Problems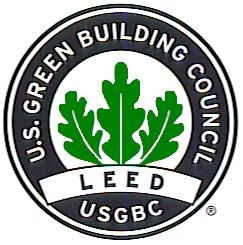 Weaknesses in the way LEED certification measures adverse health impacts of building materials gives a false impression of the safety of "environmentally friendly" buildings, according to a new study.
The study, "LEED Certification: Where Energy Efficiency Cllides with Human Health," by non-profit Environment and Human Health, Inc., recommends that LEED certification be measured separately in different categories.
Currently, a building achieves LEED status based on an aggregate score, with some measurements, such as energy efficiency, weighing more towards the final score than others, like air quality.
This makes it possible for a building to achieve the highest LEED certification, Platinum, even if it makes no improvements in indoor air quality, the study warns.
"Although the primary stated purposes of the Green Building Council are to promote both energy efficiency and human health, even the Council's most prestigious Platinum award does little to ensure that hazardous chemicals are kept out of the certified buildings," said John Wargo, a professor of Risk Analysis and Environmental Policy at Yale University, and the study's lead author.
LEED certification has become the defacto standard for measuring the energy efficiency and environmental friendliness of buildings in the United States and, as the study points out, is increasingly being incorporated into building codes on the federal, state and local level.
The EHHI study finds that more energy efficient buildings may actually increase exposure to toxic chemicals, because energy conservation often requires reducing air exchange between indoors and outdoors. Very few of the tens of thousands of chemicals that may be found in a building have been federally tested for toxicity, the study said.
Article continues: http://www.triplepundit.com/2010/06/leed-us-not-into-health-problems/
Link to EHHI study