California Green Chemistry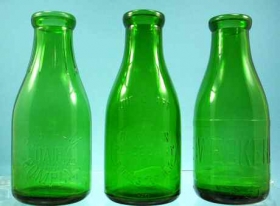 The California Department of Toxic Substances has released a draft of new green chemistry regulations this week, which creates a new statewide process for evaluating the toxicity of chemicals used in consumer products and requires manufacturers to find safe alternatives to those chemicals used in their products. This is similar to other rules California has put out over the years to mandate toxicity evaluations and induce chemical substitution in California products.
The aim of the draft new regulation, according to the department is to create a systematic, science based process to evaluate chemicals of concern in products, as well as stimulate innovation in California's product development sector. The proposed new law would prioritize toxic chemicals and products, require manufacturers to seek safer alternatives to toxic chemicals in their products, and create tough governmental responses for lack of compliance.
Historically, the approach to regulation of toxic chemicals started with the identification of a chemical or product that posed a hazard, followed by a problem specific response. This is not the best approach but trying to predict what a product or chemical will do in the long term as either a benefit or a hazard is also very difficult.
What California is suggesting is a different approach that will hopefully rate the potential hazards and benefits of a new product or chemical use ahead of time. The proposed rule would evaluate and prioritize chemicals used in consumer products to develop a list of Priority Products containing Chemicals of Concern.
California regulators would have access to chemical and product information that is already provided by manufacturers to USEPA, REACH and Canada. In many ways, the proposed program is very similar to the European Reach Program. REACH is a new European Community Regulation on chemicals and their safe use. It deals with the Registration, Evaluation, Authorization and Restriction of Chemical substances. The new law entered into force on 1 June 2007.
The aim of REACH is to improve the protection of human health and the environment through the better and earlier identification of the intrinsic properties of chemical substances. At the same time, innovative capability and competitiveness of the EU chemicals industry should be enhanced. The benefits of the REACH system will come gradually, as more and more substances are phased into REACH.
At the moment the California draft rule is more in an outline form and not yet set. The key to its success will be how flexible it will be as well whether it will be duplicative of other existing rules on a federal level such as FDA, FIFRA and the like.
For further information: http://www.dtsc.ca.gov/pollutionprevention/greenchemistryinitiative/safer_products_regs_outline.cfm