EPA to Study Impacts of Hydraulic Fracturing on Drinking Water; Seeks Public Input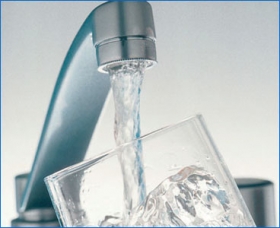 This July and August, the U.S. Environmental Protection Agency ("EPA") is holding a series of public meetings seeking input on the design for an upcoming study to assess the effect of hydraulic fracturing on public drinking water supplies. Hydraulic fracturing uses high-pressured water, combined with chemicals, to release natural gas present underground in shale formations. Use of this process has raised concerns across the country that this process will contaminate, or has contaminated, drinking water supplies.
For example, hydraulic fracturing could impact drinking water supplies through the large scale water withdrawals needed to start the process; through the underground leakage of production and/or waste fluids during drilling; through spills of wastewater to land and water surfaces; and through the disposal of waste fluids.
Hydraulic fracturing is an issue of concern to New Yorkers because the state is one of several overlaying the gas-rich Marcellus Shale Formation (the "Formation"). Notably, the Formation includes lands in the watershed that provides drinking water to New York City and, in total, approximately half of the state's population.
In its Fiscal Year 2010 budget, Congress called upon EPA to commence a new study on the risks that hydraulic fracturing poses to drinking water supplies. Acknowledging that shale gas is projected to comprise over 20 percent of the U.S. natural gas supply by 2020, EPA announced a new study in March. This June, the agency proposed case study criteria and a conceptual model for the upcoming study.
Article continues: http://blog.sprlaw.com/2010/07/epa-to-study-impacts-of-hydraulic-fracturing-on-drinking-water-seeks-public-input/