Report on Minerals Management Service's Environmental Decisions Regarding Off-Shore Oil and Gas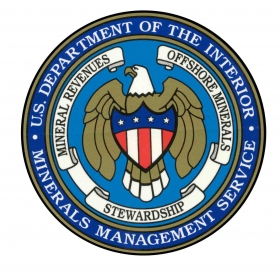 On August 16, the White House Council on Environmental Quality (CEQ) issued a report (CEQ Report) summarizing the findings of a thirty-day review of the U.S. Department of Interior (DOI) Minerals Management Service's (MM) environmental polices for oil and gas exploration and development in the Outer Continental Shelf (OCS). CEQ found that MMS's reliance on the "tiering process" (where prior programmatic environmental reviews are incorporated into later site-specific analyses) was not transparent and led to confusion and concern regarding whether MMS sufficiently evaluated and disclosed environmental impacts. CEQ stated that in order for information from one level of review to be effectively included in subsequent reviews, assumptions made by MMS must be independently tested by other agencies, and site-specific environmental impacts should also be evaluated.
The report presents seven recommendations "to promote robust and transparent implementation of the National Environmental Policy Act (NEPA) practices, procedures, and policies." (CEQ Report at 4.) BOEM, the successor agency to MMS, has committed to using these recommendations as guideposts to reform its NEPA policies and practice.
CEQ also solicited public comments to assist its review of MMS's environmental policies and practices. Among the thirty comments that CEQ received are those stating that Environmental Impact Statements (EIS) should be prepared with a greater level of specificity, and individual lease sales should require an EIS that comprehensively evaluates all stages of OCS activity; that categorical exclusions have not been applied appropriately, and their use has enabled MMS to avoid further analyses and public participation at every stage of oil and gas development; and that procedures for oil and gas development should be published as rules, rather than guidelines, not guidelines to ensure compliance.
The CEQ Report details the review process used by MMS prior to undergoing reform, linking to the environmental documents that the agency relied on in authorizing activities in the OCS. Additionally, it identifies the BP oil spill as significant new information that likely requires MMS (now BOEM) to reevaluate the conclusions it reached in prior NEPA reviews, environmental analyses and studies.
Article continues: http://blog.sprlaw.com/2010/09/council-on-environmental-quality-issues-report-on-minerals-management-service%E2%80%99s-environmental-decisions-regarding-off-shore-oil-and-gas-exploration-and-development/