Fraud and Conspiracy found at a Syracuse-based Environmental Firm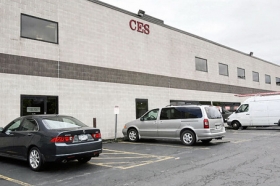 A federal jury in Utica, New York has found Syracuse-based Certified Environmental Services, Inc (CES), two of its managers, and one of its employees guilty of conspiracy and fraud relating to violations of the Clean Air Act. The Clean Air Act was put in place by the Environmental Protection Agency (EPA) to protect citizens from harmful air emissions. One of the pollutants which the act covers is asbestos fibers.
The law is enforced by federal authorities. However, because an EPA employee cannot be stationed at every factory or building, they rely on reporting submitted to them. Because the reporting can often be difficult or confusing, businesses usually employ environmental consulting firms to aid them. These firms have a solid understanding of the environmental laws, and work to ensure that their clients do not commit any violations. For the most part, they perform their jobs without incident and are extremely valuable to their clients.
Unfortunately, like most federally regulated activities, the environmental laws are not completely immune from corruption. The firm, CES, was found guilty of conspiring to aid and abet a substantive amount of Clean Air Act violations, commit mail fraud, and defraud the United States. Several defendants were also convicted of making false statements to federal law enforcement. To be specific, the charges of conspiracy were related to asbestos inspections and abatement programs.
"Falsifying asbestos reports and air quality data is a serious crime and undermines our nation's efforts to protect human health and the environment," said Cynthia Giles, assistant administrator for EPA's Office of Enforcement and Compliance Assurance. "Exposure to asbestos can be fatal and the conviction by a jury shows that the American people will not tolerate illegal activity that puts the public at risk of cancer or other serious respiratory diseases."
For almost a decade, CES conspired to falsify lab results to prove that asbestos removal was done properly. In many instances, the locations of these incidents were homes and schools. The false reports declared that the buildings were free of asbestos, even though there was still asbestos debris remaining. The occupants of these buildings, believing that the asbestos was removed, have been potentially exposed to asbestos inhalation, putting them at risk of developing cancer. These people have since been notified, and a proper asbestos cleanup will be conducted at the affected buildings.
Conspiracy to violate the Clean Air Act and false statements counts each carry a possible sentence of incarceration for up to five years and a fine of $250,000. The mail fraud counts can each carry a term of incarceration of up to 20 years and similar fines.
The conviction of the firm, CES, is the latest in a series of asbestos removal cases that have been brought to trial by the EPA and Justice Department. In June 2010, the owners of Kodiak Construction Service were sentenced to a combined 13 years in jail. Also, individuals from the company, J&W Construction, Inc, were sentenced to four years and forced to pay more than $850,000 as restitution to victims of their illegal asbestos removal and disposal activities.
For more information and video on the case: http://www.9wsyr.com/news/local/story/Federal-jury-finds-Syracuse-company-guilty-of/4uiD-sZgq0u59CpL9wbfjQ.cspx
For more information: http://www.syracuse.com/news/index.ssf/2009/05/asbestos_etc.html