Glaciers largely stable in one range of Himalayas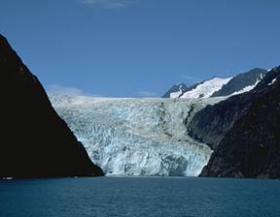 An important portion of the Himalaya's glacier cover is currently stable and, thanks to an insulating layer of debris, may be even growing, a new study finds. The study's conclusion contradicts a portion of the 2007 Intergovernmental Panel on Climate Change report that had to be retracted last year because it could not be substantiated.
Though the IPCC report stated that the risk of the region's glaciers "disappearing by the year 2035 and perhaps sooner is very high," the new study finds that ice cover is stable in the Karakoram mountains, a northern range that holds about half of the Himalaya's store of frozen water.
That's not to imply that water reservoirs on what's often called the roof of the world aren't under stress. Throughout most Himalayan ranges, roughly 65 percent of the studied glaciers were shrinking, Dirk Scherler of the University of Potsdam, Germany, and his colleagues report in the January 23 Nature Geoscience. But in Karakoram, 58 percent of studied glaciers were stable or slowly expanding up to 12 meters per year.
Scherler's team pored over satellite images of 286 glaciers throughout the Himalayas. Collected between 2000 and 2008, they showed a consistent trend everywhere except the Karakoram: a reduction in the area of glacial cover. Many glaciers in those regions also were stagnant — not flowing — which, Scherler says, is an indicator of poor health.
Article continues: http://www.sciencenews.org/view/generic/id/69058/title/Glaciers_largely_stable_in_one_range_of_Himalayas