Brazil beats US in climate change awareness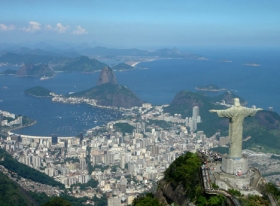 [RIO DE JANEIRO] Almost 80 per cent of Brazilians think global warming is caused by human activities, a survey has found, compared with less than half of Americans and around 70 per cent of Britons according to similar recent surveys.
Around 90 per cent of Brazilians believe that global warming is happening and think it is a serious issue, putting them on a par with Europeans and well ahead of Americans.
The results challenge the belief that in the developing world there is a lack of knowledge of the importance of climate change, said Yurij Castelfranchi, an expert on public perception of science based at the Federal University of Minas Gerais.
"The results show that climate change is on the agenda not only for the government but also for civil society," he told SciDev.Net.
More than 2,000 Brazilians were interviewed for the survey, which was conducted by the National Confederation of Industries (CNI) and published last month (December).
Article continues: http://www.scidev.net/en/news/brazil-beats-us-in-climate-change-awareness.html