Closer to the Cure for the Common Cold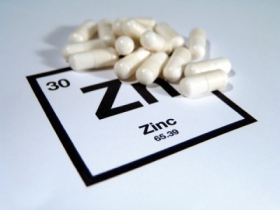 There is no cure for the common cold, no magic elixir that will make all of your symptoms go away. However, over human's many millennia of battling the cold, we have found little tricks that can help fight it. According to new systematic review published in The Cochrane Library, we have found a new trick that could provide huge benefits. A way to significantly reduce severity and duration of the common cold is to take Zinc supplements.
The common cold, while generally not a serious illness, takes a toll on society. People calling out of work can cause an economic impact which is difficult to calculate, but is real nonetheless. About forty percent of all sick days used are due to the common cold. For children, millions of school days are missed every year.
It was originally theorized in 1984 that zinc could be used as an effective bulwark against the common cold. Studies then showed that zinc lozenges reduced the symptom length of duration. Ensuing trials, however, produced conflicting results. To this point, no biological explanation for zinc's effect on the cold has been confirmed.
The recent study updates a systematic review carried out in 1999 by adding several new trials. A total of 15 trials were examined which involved 1,360 people. The researchers found that people who took zinc syrup, lozenges, or tablets within one day of the onset of cold symptoms had less intense symptoms and cleared their symptoms faster than the subjects who took a placebo. Children who had taken zinc syrup or lozenges for more than five months had fewer colds and missed less school.
Another effect of zinc is that it reduced antibiotic use in children. Overuse of antibiotics can be a serious problem because it leads to antibiotic resistance in the body. This is another positive effect of zinc supplements.
"This review strengthens the evidence for zinc as a treatment for the common cold," said lead researcher Meenu Singh of the Post Graduate Institute of Medical Education and Research in Chandigarh, India. "However, at the moment, it is still difficult to make a general recommendation, because we do not know very much about the optimum dose, formulation or length of treatment."
This study used mostly healthy people as test subjects. Future research will involve population groups with specific health problems to see how zinc supplements would affect them. For example, would zinc help an asthma patient who comes down with a cold? Also, future research should be done in low income populations which may have a zinc deficiency in their diets.
Link to published article: http://onlinelibrary.wiley.com/o/cochrane/clsysrev/articles/CD001364/frame.html