Climate change creates longer ragweed season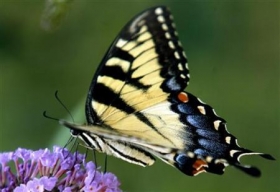 A changing climate means allergy-causing ragweed pollen has a longer season that extends further north than it did just 16 years ago, U.S. scientists reported on Monday.
In research that gibes with projections by the U.N. Intergovernmental Panel on Climate Change, plant and allergy experts found that ragweed pollen season lasted as much as 27 days longer in 2009 than it did in 1995. The further north in the Western Hemisphere, the more dramatic the change in the length of pollen season.
Ragweed pollen can cause asthma flare-ups and hay fever, and costs about $21 billion a year in the United States, according to the study published in the Proceedings of the National Academy of Sciences.
"This is not something that's hypothesized, this is not something that's modeled, this is not something that may or may not occur depending on the math that you do," said study author Lewis Ziska of the U.S. Department of Agriculture. "This is something that we're actually seeing on the ground in recent years."
Even in places where ragweed season didn't lengthen or even shortened slightly -- such as Texas, Oklahoma and Arkansas -- there was lots more pollen, which caused more intense symptoms, said co-author Dr. Jay Portnoy of the Allergy, Asthma and Immunology Section at Children's Mercy Hospital, the University of Missouri-Kansas City School of Medicine.
Ragweed is probably not the only pollen likely to have a longer season as the planet warms, Portnoy said in a telephone interview.
Photo credit: Reuters
Article continues: http://www.reuters.com/article/2011/02/21/us-climate-ragweed-idUSTRE71K5HD20110221