EPA Postpones GHG Reporting Deadline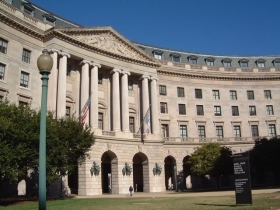 On March 1, 2011, the Environmental Protection Agency ("EPA") announced its plans to postpone the upcoming deadline for mandatory reporting of greenhouse gas ("GHG") emissions, which is currently scheduled for the end of this month. EPA has not set a revised deadline, though the agency reported that it "is in the process of finalizing a user friendly online electronic reporting platform," which it plans to unveil this summer.
EPA's GHG Reporting Program arose out of a provision in the Consolidated Appropriations Act of 2008, requiring "mandatory reporting of greenhouse gas emissions above appropriate thresholds in all sectors of the economy of the United States." EPA first proposed reporting requirements in March 2009 and finalized its initial regulations six months later, on October 30, 2009. Since then, the agency has issued a series of regulations expanding and clarifying the scope of reporting for various industries and activities, such as the mandatory disclosure of reporting facilities' co-generation power units.
The GHG Reporting Program primarily covers GHG-emitting facilities, fossil fuel suppliers, and industrial gas suppliers whose aggregate GHG emissions exceed 25,000 metric tons carbon-dioxide equivalent (CO2e) per year, though facilities in certain emissions intensive source categories (e.g., cement manufacturing and petroleum refining) are universally covered. EPA has projected that the rule would cover approximately 10,000 sources, which are collectively responsible for 85-90 percent of total U.S. GHG emissions.
Covered facilities were required to begin monitoring their GHG emissions on January 1, 2010, and the deadline for their first annual reports was set to be March 31, 2011. EPA plans to make much of the data it collects publicly available, and the reported information is expected to inform recent and forthcoming efforts to regulate stationary source GHG emissions under the Clean Air Act. Earlier this year, EPA began phasing in the first GHG permitting requirements for certain new and modified major stationary sources, and the agency is legally obligated to propose GHG New Source Performance Standards ("NSPS") for power plants by July 26, 2011.
Article continues: http://blog.sprlaw.com/2011/03/epa-postpones-ghg-reporting-deadline/