Costco Steps Up Sustainable Seafood Policy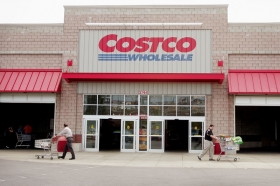 In a "stunning win for the oceans", Costco recently stepped up its Sustainable Seafood policies. Improving on voluntary changes announced last August, Costco issued its Seafood and Sustainability report agreeing to stop selling 12 red-listed varieties of fish.
Unless its sources are certified as sustainable by the Marine Stewardship Council (MSC), self-described as "the world's leading certification and ecolabelling program for sustainable seafood", Costco will not resume sales of these 12 varieties. Additionally, Costco highlighted their association with the World Wildlife Fund (WWF) to identify sustainable fisheries for certain at-risk species.
The 12 wild specifies identified as being at great risk (on the Greenpeace Red Fish list) that Costco agreed to stop selling are: Atlantic cod, Atlantic halibut, Chilean sea bass, Greenland halibut, grouper, monkfish, orange roughy, redfish, shark, skates and rays, swordfish, and bluefin tuna.
Fish that land on the Greenpeace International Seafood Red List have a very high risk if being sourced from unsustainable fisheries or unsustainable aquaculture operations. The key problems with the fisheries that catch these species include destructive fishing methods, overfishing, unselective fishing methods, and pirate fishing.
Article continues: http://www.triplepundit.com/2011/03/costco-steps-sustainable-seafood-policy/