Armstrong Recycling Program Reclaims 100 Million Square Feet of Old Ceiling Tiles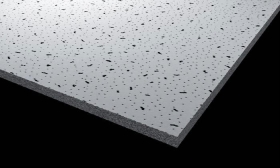 03/08/2011 - Armstrong World Industries has now diverted more than 100 million square feet of old ceiling tiles from landfills through its Ceiling Recycling Program. The recycling program, which is the nation's first and longest running program of its kind, enables building owners to ship ceilings from renovation projects to the nearest Armstrong ceiling plant as an alternative to landfill disposal.
Under the program, the company pays the freight costs for shipping the old ceilings, which it uses as raw materials in the manufacture of new ceilings.
Since it introduced the program in 1999, Armstrong has recycled over 50,000 tons of discarded mineral fiber ceiling tiles. This represents more than 14,000 dumpsters full of construction waste that would have normally been taken to landfills.
"The Ceiling Recycling Program is designed to help reduce the impact on the environment by redirecting used ceiling tiles from landfills back to Armstrong," states Joann Davis-Brayman, Vice President of Marketing for Commercial Ceilings. "This creates a closed loop manufacturing process and offers a valuable end to what typically would have been discarded."
Article continues: http://www.greenprogress.com/environment_article.php?id=1767&ref=rss