EPA's Latest Superfund Nominees Reflect Trend Toward More Complex Cleanups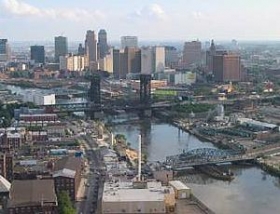 On March 8, 2011 the EPA announced its latest round of potential Superfund sites – nominees to be listed on the National Priorities List (NPL) under the Comprehensive Environmental Response, Compensation and Liability Act of 1980 (CERCLA), commonly known as the Superfund statute. The proposed sites included the New Cassel/Hicksville groundwater contamination site (NCH Site), located in Nassau County, New York. According to EPA records the NCH Site includes approximately 10 million square feet of aquifer contaminated by chlorinated compounds, including perchloroethylene (PCE) and trichloroethelyne (TCE).
EPA's nomination of the NCH Site reflects an emerging trend toward large, multiparty Superfund sites in the New York metro area. In addition, since 2009 the rate at which EPA has been adding sites to the NPL has increased from prior years, and the recent nominations reinforce this trend.
Complex, multiparty sites were relatively common in the two decades following CERCLA's enactment in 1980. EPA listed many former landfills, casting a broad liability net over dozens of potentially responsible parties (PRPs) at a time, and these sites often involved tens or hundreds of millions of dollars in response costs. However, while listings continued, by 2005 practitioners and commentators had noted a dropoff in large government-led cleanups.[1] Around this time, intense economic pressures to develop property also resulted in many voluntary cleanups by parties who had no prior connection to the contamination. The focus of CERCLA practice shifted accordingly, from EPA-led megasites to voluntary cleanups, with courts scrutinizing the legal avenues of recovery for volunteers under the statute's cost recovery and contribution provisions.[2]
More recently, the EPA has named several large, complex, and costly sites in the New York metropolitan area to the NPL, including the Gowanus Canal and Newtown Creek, each estimated to involve cleanups costing hundreds of millions of dollars. EPA is also pursuing efforts to investigate and remediate portions of the Lower Passaic River, as part of the Lower Passaic River Restoration Project. At another large cleanup site, in July 2010, 100 PRPs signed on to conduct a Remedial Investigation/Feasibility Study for the Berry's Creek study area in Bergen County, NJ. The first phase of dredging of the Hudson River Superfund site by General Electric began in 2009 and cost approximately $560 million. As the above examples illustrate, EPA's Region 2 appears increasingly focused on contaminated waterways, which by their nature involve complex and costly cleanups.
Article continues: http://blog.sprlaw.com/2011/03/epa's-latest-superfund-nominees-reflect-trend-toward-more-complex-cleanups/