Serengeti road project opposed by 'powerful' tour company lobby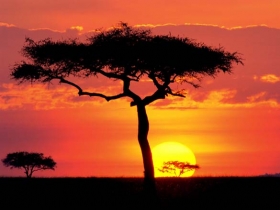 Government plans to build a road through Serengeti National Park came up against more opposition this week as the Tanzanian Association of Tour Operators (Tato) came out against the project, reports The Citizen. Tato, described as powerful local lobby group by the Tanzanian media, stated that the road would hurt tourism and urged the government to select a proposed alternative route that would by-pass the park. Tato's opposition may signal a shift to more local criticism of the road as opposition against the project has come mostly from international environmentalists, scientists, and governments.
"The proposed road would pass through the ecologically fragile section of the park which is also a migratory route for animals," Tato executive secretary Mustapha Akunaay told The Citizen. "Eventually this will lead to dropping number of tourists visiting the area, a situation that will certainly impact on the economy."
Akunaay also criticized the government for only ordering an environmental impact assessment (EIA) after they had approved the road
Scientists say the road project will significantly harm the world's largest migration. A recent study found that the wildebeest herd, which currently numbers over a millions, could be cut down by a third. A loss in the herd would ripple through the ecosystem affecting populations of many of the plains' species, including big predators.
Article continues: http://news.mongabay.com/2011/0316-hance_serengeti_road.html