Don't fry day is coming, protect your skin!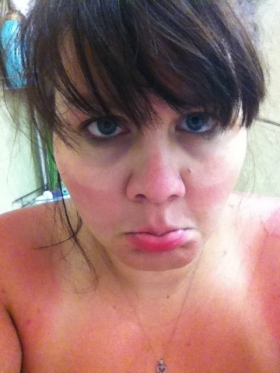 It's natural to want to get out in the sun once the weather warms up. It should also be natural to take steps to protect your skin from the sun when you go outside. That's why the Friday before Memorial Day is designated Don't Fry Day – a day to raise awareness of sun safety and encourage everyone to take steps to protect their skin.
Ultraviolet (UV) rays -- from the sun and other sources like tanning beds -- are the primary cause of skin cancer, the most common cancer in the United States. But shielding your skin with clothing, sunscreen of SPF 15 or higher, and shade can help lower your risk.
The American Cancer Society has lots of information on how to protect your skin at cancer.org/sunsafety, along with a description of all our skin cancer prevention activities.
As part of Don't Fry Day activities, we've also teamed up with AccuWeather to raise awareness of this important issue. The AccuWeather site will offer sun safety videos and a UV index on their local hourly weather forecasts to help you plan your time outside so you can avoid the most intense sunlight.
Because no single step can fully protect you and your family from overexposure to UV radiation, follow as many of the following tips as possible:
Avoid sun burning, intentional tanning, and using tanning beds.
Apply sunscreen generously
Wear sun-protective clothing, a wide-brimmed hat, and sunglasses.
Use extra caution near water, snow, and sand.
Get vitamin D safely through food and vitamin D supplements.
As warm weather approaches and millions of Americans prepare to enjoy the great outdoors, the risk for ultraviolet (UV) damage of the skin increases. Skin cancer is on the rise in the United States, and the American Cancer Society estimates that one American dies every hour from skin cancer. This year alone, the American Cancer Society estimates there will be more than 68,000 new cases of malignant melanoma, the most serious form of skin cancer, and more than two million new cases of basal cell and squamous cell skin cancers in the U.S.
Sunburned face photo credit: http://www.turnforthenurse.com/2011/05/beachy-pictures-galore.html
For more information visit the National Council on skin cancer prevention: http://www.skincancerprevention.org/node/282