World Oceans Day is today, June 8th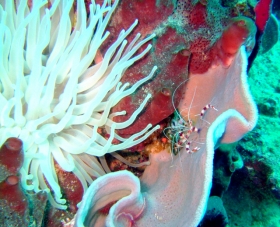 The 8th of June is World Oceans Day, our annual chance to celebrate all things marine! Coordinated by The Ocean Project and The World Ocean Network, World Oceans Day encourages us to consider everything that the oceans provide us with – from oxygen to climate regulation, food to pharmaceuticals and of course, the breath taking beauty of this underwater wonderland.
By raising awareness of the resources that the oceans provide, World Oceans Day hopes to encourage us to do our bit to protect this valuable environment, especially in these challenging times when factors like climate change, plastic waste, over-fishing and environmental disasters such as the Deepwater Horizon oil spill all threaten to damage our oceans beyond repair.

Wherever you are in the world there are loads of ways to get involved, whether you want to get together with friends or colleagues to organise an aquatic clean up, take the Seven C's
Pledge to reduce your environmental impact, or simply host your own celebration of the seas. If you are stuck for ideas, the World Oceans Day website has plenty of suggestions as well as a list of organised events around the globe, as they say, there's an "ocean of opportunities" to help and celebrate!
Photo shows Sea Anemone and Coral Banded Shrimp.  Credit: Roger Greenway, ENN
Article continues: http://blog.arkive.org/2011/06/world-oceans-day-8th-june-2011/