Disaster relief seeds 'should be more diverse'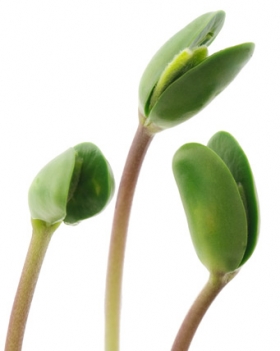 [NAIROBI] African farmers who lose their seeds in floods and droughts could restore their crop biodiversity quicker by trading local seed varieties at markets and through informal social links than by receiving seeds from aid agencies, a study suggests. The genetic diversity of crops allows plant populations to adapt to changing environments and provides the raw materials for crop improvement programmes. It is crucial for ensuring food security through the traditional African cropping system.
But, after natural disasters, relief efforts may fail to provide a sufficiently diverse range of seeds. "Disasters, as well as subsequent relief and recovery activities, have significant impacts on agro-biodiversity, including diversity of crops and their varieties that may exist in a farming system," said Morag Ferguson, a researcher at the Nairobi-basedInternational Institute of Tropical Agriculture and the study's lead author.
Aid agencies provide farmers with seeds from formal seed distributors, often from neighbouring countries. But these foreign seeds may fail to restore local biodiversity, putting traditional farming systems that rely on diversity at risk, according to the study published in Disasters (31 May).
The study explored cowpea (Vigna unguiculata) diversity in Gaza Province, Mozambique, following the 2000 floods and 2001 droughts, which caused some farmers to lose all their seed. Researchers found a narrowing of the genetic base, with fewer rare alleles (alternative forms of a gene), although most of the biodiversity was regained within two and a half years.
Article continues: http://www.scidev.net/en/news/disaster-relief-seeds-should-be-more-diverse--1.html