Turning Off the Light on the Environment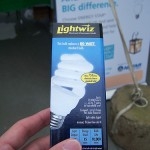 On June 12, U.S. House Republicans failed to revoke the lighting efficiency restrictions mandated by the 2007 law, The Energy Independence and Security Act of 2007, or HR 6. This law would phase out incandescent bulbs, and is one that Republicans themselves sponsored. Republicans did, however, pass legislation that removes the funding needed to enforce the 2007 law. This backpedaling, now taking place in the 2012 Energy and Water Appropriations Act (which passed the House on July 15), underlines the fact that the Republican path to emasculation is through the pocket, and without benefit of anesthetic.
But is it really a victory? In the Land of the (not-so-much) Free, and the Home of the Brave (if you have money, anyway), it may be. And there is little doubt that some of the much-maligned Republicans are actually trying to do a good thing for a change; making light bulb legislation a symbol of all that is wrong with modern government – overreaching, insensitive, and essentially impractical.
Steven Chu, Secretary of the U.S. Department of Energy, disagrees. As he has been quick to remind, the 2007 act does not actually ban incandescent bulbs. That is, halogen incandescent bulbs will still be available, albeit at possibly unaffordable prices (who says Republicans are the only ones failing to grasp America's current financial reality?).
For further information: http://blog.cleantechies.com/2011/07/18/turning-off-the-light-on-the-environment/?utm_source=feedburner&utm_medium=feed&utm_campaign=Feed%3A+cleantechies+%28CleanTechies+Blog%29&utm_content=Google+Reader