U.S. proposes to double auto fuel economy by 2025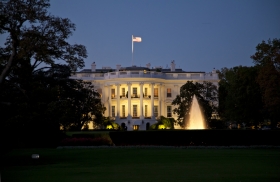 The Obama administration proposed on Wednesday doubling auto fuel efficiency to 54.5 miles per gallon by 2025, a White House energy priority that has come under scrutiny in Congress.
The plan grew out of an uneasy agreement between the administration, automakers and environmental groups to reduce U.S. dependence on oil imports and cut tailpipe emissions.
Regulators hope to finalize the proposal by summer following a 60-day public comment period. The administration wants to give industry five years to develop fuel-saving technologies further and plan products before the rule would start taking effect in 2017.
"We expect this program will not only save consumers money, it will ensure automakers have the regulatory certainty they need to make key decisions," Transportation Secretary Ray LaHood said in a statement.
Current standards require automakers to raise efficiency from 27 mpg today to 35.4 mpg by 2016.
Targets beginning in 2017 would require a 5 percent annual efficiency gain for cars and 3.5 to 5 percent for light trucks, which include SUVs, pickups and vans.
Thirteen major automakers, including General Motors Co, Ford Motor Co, Fiat SpA affiliate Chrysler Group LLC, Toyota Motor Corp and Honda Motor Co Ltd, have signed on to the fuel deal.
Automakers - especially truck-heavy U.S. vehicle producers - consider the 54.5 mpg target ambitious and the proposal estimates it could cost them $157 billion to meet it.
"The proposed regulations present aggressive targets, and the administration must consider that technology break-throughs will be required and consumers will need to buy our most energy-efficient technologies in very large numbers to meet the goals," Mitch Bainwol, chief executive of the Alliance of Automobile Manufacturers trade group, said in a statement.
Photo credit: Shutterstock, kropic1
Article continues: http://www.reuters.com/article/2011/11/17/us-fuel-idUSTRE7AG0G220111117