Denmark tops first-of-its-kind Global Cleantech Innovation Index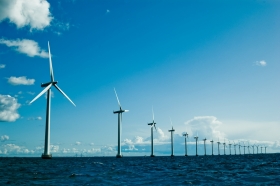 Denmark, followed by Israel, Sweden, Finland and the US provide the best conditions today for clean technology start-up creation, with companies in the Asia Pacific region following closely behind when it comes to commercial success, the first Global Cleantech Innovation Index shows.
In Coming Clean: The Global Cleantech Innovation Index 2012, Cleantech Group and WWF looks at where entrepreneurial cleantech companies are growing today, reasons as to where they will spring-up over the coming years, and which countries are falling above and below the curve for fostering cleantech innovation.
Thirty-eight countries were evaluated on 15 indicators related to the creation and commercialisation of cleantech start-ups, generating an index measuring each one's potential, relative to their economic size, to produce entrepreneurial cleantech start-up companies and commercialise clean technology innovations over the next 10 years.
"The global macro-economic landscape is shifting; fostering entrepreneurial start-ups and growth companies with clean technology solutions will be an increasingly important part of countries' competitiveness on the world stage" said Richard Youngman, Managing Director Europe & Asia, Cleantech Group.
The four top scoring countries were Denmark, Israel, Sweden and Finland. These countries all have small economies and while they are the source of much innovation, they have less ability to scale-up companies. These small countries need innovative approaches and collaboration to compensate for the lack of large domestic markets and inconsistent availability of finance throughout a company's life-cycle.
Article continues: http://wwf.panda.org/wwf_news/?uNewsID=203662
Offshore wind farm image via Shutterstock