European nations will have to set legally binding targets on energy efficiency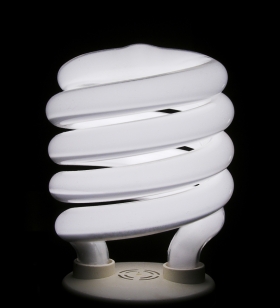 European countries will have to set themselves legally binding national energy efficiency targets, and save energy by specific means such as renovating public buildings, under a draft EU directive approved by a European Parliament committee today. The new directive would not only save energy, but also reduce CO2 emissions, and hence demand for emission allowances under the EU's emissions trading scheme, notes the Energy Committee. Energy efficiency can become a driver of the EU economy by reducing dependence on imports, creating jobs, freeing up financial resources, boosting competitiveness, and reducing greenhouse gas emissions. The EU has set itself the task of achieving 20% primary energy savings in 2020 (currently a non-binding target), but the Commission estimates that if no measures are taken, the EU will only achieve half of that by 2020.
"This vote is a major sign that Parliament, with a majority including most political parties, takes rising energy costs and energy poverty seriously. Energy efficiency offers possibilities for job creation - notably in the building sector. Now governments have a choice: protect citizens against energy poverty and create many job opportunities or allow big energy companies to make ever-increasing profits" said rapporteur Claude Turmes (Greens/EFA, LU).
The European Parliament called for a binding target in a resolution passed in December 2010. Energy Committee MEPs call now for binding national targets - not included in Commission's initial proposal - to be based on specific reference values for each EU country. Achieving these targets will contribute to the overall EU target of 20% energy savings.
For further information: http://www.clickgreen.org.uk/news/international-news/123241-european-nations-will-have-to-set-legally-binding-targets-on-energy-efficiency.html
Photo:  http://upload.wikimedia.org/wikipedia/commons/c/c3/Compact-Fluorescent-Bulb.jpg