How do you like your craft beer, in bottles or cans?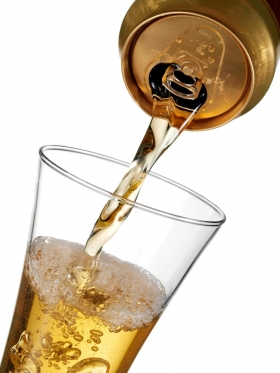 Cans are now becoming ubiquitous in the craft beer market, from the aisles of upscale grocery stores to the lakes and rivers of summer recreation. At the latest count, CraftCans.com lists 184 breweries offering 556 canned craft beers. Happily, this can craze is more than just a trendy packaging choice, it's also good for beer.
Some of the most prominent craft breweries, like Sierra Nevada and New Belgium, have embraced cans, while others, like Lagunitas, have pledged a commitment to remain only in bottles. For consumers, it can seem like a lot of extra controversy in what should be a simple decision about what to drink. The truth is that it's a complex issue with many layers, and the correct choice will largely be determined by personal priorities.
New Belgium has provided a balanced voice in the debate, posting on its blog in April that even with all the volume of research on the life cycle and greenhouse gas emissions of beer packaging materials, there is no clear answer as to whether glass bottles or aluminum cans are environmentally superior. Bottles may win the argument early in the product lifecycle due to the heavy impacts of mining bauxite for virgin aluminum, but then cans have considerably higher recycling rated than bottles, and can contain up to 68% recycled content, according to Earth 911. In fact the Can Manufacturers Institute points out that the value of recycled aluminum is high enough to subsidize the cost of collecting other materials in curbside pickup programs. Can production also has lower greenhouse gas emissions due to the location of power-intensive aluminum manufacturing facilities near hydroelectric power sources, which of course have their own impacts.
Beer image via Shutterstock.
Article continues at ENN Affiliate TriplePundit.