Can Making Rum be Sustainable? Serrallés thinks so!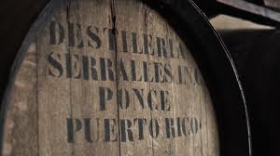 Rum production produces rather nasty wastewater which needs to be disposed of somehow. The Serrallés Rum Distillery in Ponce, Puerto Rico produces DonQ, its main brand of rum, which is the most popular rum in Puerto Rico. It is one of the largest rum distilleries in the Caribbean with an annual output capacity of 15 million proof gallons. The company has spent a decade and $16 million on a new filtration system.
Serrallés used to dump its wastewater into nearby fields, but during rainy season the waste would run off and the distillery would have to shut down when flooding starting which cost the company $200,000 a year. A Fast Company article claims that Serrallés has turned the "$75 million distillery into one of the cleanest in the world."
The filtration system also saves the company money, as Roberto Serrallés, the VP of business development points out. The wastewater produces biogas which the company uses to run its boilers. Serrallés, who is a sixth generation rum maker with a Ph.D in environmental studies from the University of Oregon, said that the system saves them "as much as nearly 50 percent of annual fuel use."
Serrallés is not the only Puerto Rican rum maker to make its operations more sustainable. Its main competitor in Puerto Rico, Bacardi Limited released its 2012 CSR report a few months ago which highlights steps it is taking to reduce energy and water use, reduce its greenhouse gas (GHG) emissions, and source more responsible materials. Bacardi Limited is the largest privately held spirits company in the world.
Rum Barrel photo credit: http://www.odopod.com/work/donq-rum/
Article continues at ENN Affiliate, TriplePundit.