Costco, the Genuine Retail CSR Leader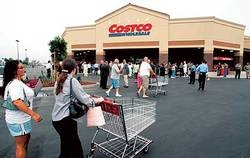 Could Costco possibly be the most genuine leader when it comes to corporate social responsibility (CSR) and governance? Retailers across the country constantly crow about the achievements they have made on a bevy of issues from more sustainable fish (Safeway) to solar installations (Walmart). Other retailers are yanking the chains on pork producers to cease the cruel use of gestation crates and of course just about everyone is on the organic and local produce bandwagon. These shifts in business practices are great news for fish, pigs and of course, the environment and our health.
But what about people who work in these stores, who stack, haul and crate the fish, pork and produce, whether they are free range, cruelty-free, duty free, or not?
While most big box retailers insist on paying low wages with the claim that thin margins require reduced labor costs, Costco for years has been breaking the mold. Wall Street squawks that the membership warehouse giant should push for higher profit margins and reduced labor costs, meanwhile the company, led by its iconoclastic founder and former CEO, Jim Sinegal, constantly flicks his chin at The Street and its yammering analysts. The results: happy employees, enviable stock performance and a brilliant shopping model that, let's face it, bludgeons consumers into shopping happily for more.
So what makes Costco so successful? Arguably the biggest difference is how the retailer treats its workers. Walk into any Costco and look at the name tags. Chances are you will read the phrases "since 2002," "since 1999" and "since 1995." Costco workers get paid very well compared to their counterparts at chains including Walmart. In fact, employees working on the floor can make a salary that reaches the mid-$40,000 range; not bad for someone who starts working for the company out of high school. And while the vast majority of Costco's employees are not unionized (most are legacy employees from Price Club that the Teamsters represent), over 80 percent have competitively priced health insurance plans. The outcome includes more productive workers, lower turnover and for what it's worth, relatively high job satisfaction.
Article continues at ENN affiliate, Triple Pundit
Image credit: Village Voice Blogs