Muscle Contraction Affected by Antibacterial Agent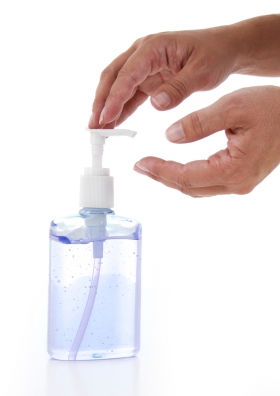 A germ-fighting chemical added to many soaps, toothpastes and fabrics can interfere with how muscles contract, new research shows.
Doses of the chemical, called triclosan, needed to diminish muscle strength and blood flow in mice roughly matched those already measured in people in some parts of the United States, neurotoxicologist Isaac Pessah at the University of California Davis School of Veterinary Medicine and his colleagues report online August 13 in the Proceedings of the National Academy of Sciences. The report suggests that triclosan interferes with the movement of calcium into and out of cells.
"Calcium regulation is just so fundamental to the functioning of any organism," observes Heiko Schoenfuss, a toxicologist and muscle physiologist at St. Cloud University in Minnesota who was not involved in the new study. "By demonstrating that calcium transport was affected," he says, "this new study immediately opens up an entire Pandora's box of possible other effects. This could be a major breakthrough."
Although the agent was tested in mice and fish, the mechanism by which it impaired muscle activity also exists in people. U.S. surveys have found triclosan in fluid samples from about three-quarters of people tested. So the new data "provide strong evidence that the chemical is of concern to both human and environmental health," Pessah says.
Four years ago, Pessah's team studied triclosan for its ability to disrupt various activities in mammalian cells. Triclosan appeared to have potent action in one unusual class of cellular gates - essentially biochemical locks that turn certain cellular activities on and off. Known as ryanodine receptors, these locks are part of the calcium channels that regulate the flow of calcium into and out of cells.
Read more at: ScienceNews
Hand soap image via Shutterstock.