Climate Change Update: Reports Show Growing Risks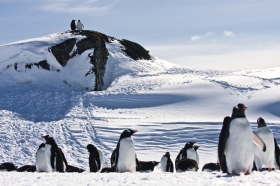 As the UN climate change talks continue in Doha, Qatar, several reports over the past month have highlighted a sombre picture of the Earth's changing climate, raising alarm bells in particular for the world's poorest regions.
A report from the World Bank launched last month (18 November) warns that the planet "is on track for a four degrees Celsius warmer world" by 2100, marked by extreme heat waves, declining food stocks, loss of biodiversity and life-threatening sea level rise. This is double the generally accepted two degrees Celsius threshold beyond which catastrophic climate change impacts are expected.
According to the report, 'Turn Down the Heat: Why a 4°C Warmer World Must Be Avoided', the negative effects of a warming climate would especially hit the world's poorest regions.
Erick Fernandes, who co-leads the Global Expert Team for Climate Change Adaptation that commissioned the report, tells SciDev.Net that the Latin American region in particular "is likely to bear the brunt of the combined effects of sea-level rise, an increased number and intensity of storms, a loss of farmland, reduced agricultural productivity and irreversible loss of the region's biodiversity".
The World Bank has doubled lending for climate change adaptation in the past year and plans to step up efforts to support countries' efforts to mitigate carbon emissions, the report says.
"The bank is supporting action on the ground to finance the kind of projects that help the poor grow their way out of poverty, increase their resilience to climate change and achieve emissions reductions," Fernandes adds.
Penguin photo via Shutterstock.
Read more at ENN Affiliate, SciDevNet.