Britain Lifting Ban on Shale Gas Exploration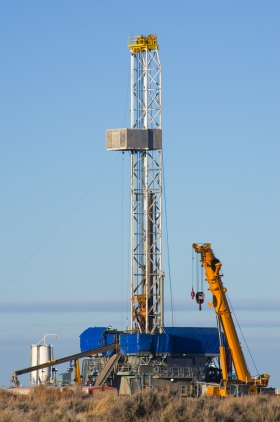 Britain lifted its ban on shale gas exploration this week despite environmental fears as it aims to become a European leader in a sector that has transformed the U.S. energy market.
The approval of shale gas fracking from Energy and Climate Change Secretary Edward Davey comes approximately a year and a half after UK authorities halted the unconventional exploration process after it set off earth tremors at one site.
Shale reserves have been viewed as a way to counter the UK's fall in natural gas production.

Europe's largest gas consumer, Britain in May 2011 put a temporary stop to hydraulic fracturing or "fracking" for shale gas after earth tremors were measured near the site close to Blackpool.
Davey said in a ministerial statement: "I am in principle prepared to consent to new fracking proposals for shale gas, where all other necessary permissions and consents are in place."
Fracking can resume immediately, but explorers need to operate under tighter rules including more thorough assessments for seismic risk and installing a so-called traffic light system where operations will be automatically stopped in certain conditions.
Currently only shale gas firm Cuadrilla Resources has an exploration licence for shale gas in Britain and the company said its fracking work would not resume before March due to the requirement for new permits.
Fracking well in Wyoming via Shutterstock.
Read more at EurActiv.