Botswana, Zambia & Costa Rica Toughen Hunting Regulations to Help Endangered Species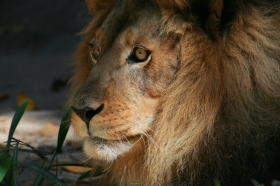 Three developing countries have recently toughened hunting regulations believing the changes will better protect vanishing species. Botswana has announced it will ban trophy hunting on public lands beginning in 2014, while Zambia has recently banned any hunting of leopards or lions, both of which are disappearing across Africa. However, the most stringent ban comes from another continent: Costa Rica—often considered one of the "greenest" countries on Earth—has recently passed a law that bans all sport hunting and trapping both inside and outside protected areas. The controversial new law is considered the toughest in the Western Hemisphere.
"The shooting of wild game purely for sport and trophies is no longer compatible with our commitment to preserve local fauna as a national treasure, which should be treated as such," Botswana's President, Ian Khama, said in last year's state of the nation address.
Botswana's ban will go into effect in 2014 for the country's vast public lands. Although notable, this is not the first time an African nation has banned trophy hunting: Kenya has not allowed hunting since 1977. After 2014 wildlife will only be allowed to be hunted in Botswana if they are considered "problem animals," however, the ban will not affect the country's few private reserves.
Although Botswana contains more elephants than any other country on Earth (over 100,000 individuals), poaching, trophy hunting, and other pressures have hit some of Botswana's wilderness areas hard.
Also in southern Africa, Zambia has recently passed a law that will ban any hunting of lions and leopards.
"Tourists come to Zambia to see the lion and if we lose the lion we will be killing our tourism industry," Zambia's tourism minister Sylvia Masebo told Reuters.
African Lion photo via Shutterstock.
Read more at ENN Affiliate, MONGABAY.