Initiative Promotes Sustainable Farming of Vanilla in Madagascar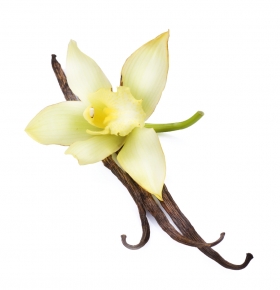 General Mills announced a new initiative today to help vanilla farmers in Madagascar. The global food giant is investing $125,000 over two years to help villages in Madagascar's Sava region, where the global food company sources high-quality vanilla for its Haagen-Dazs ice cream. Madagascar is the world's leading vanilla producer, responsible for over 80 percent of the world's production. The company will partner with vanilla supplier Virginia Dare and the international humanitarian organization CARE to promote sustainable vanilla farming in Madagascar. Through the program, several hundred vanilla farmers will be trained and educated on how to produce a higher quality vanilla crop that is more sustainable. The program will also build vanilla curing and storage facilities.
"Contributing to the viability and sustainability of vanilla farming could have a significant impact on the lives of Malagasy growers, their communities, and the environment," Steve Peterson, director of sourcing sustainability at General Mills, said.
Peterson added that vanilla "is the way of life for these people." Through sharing their "supply chain expertise, while leveraging our financial resources," General Mills can help create a higher-quality, more sustainable vanilla supply, while increasing the vanilla farmers' living standards.
General Mills has a sustainable sourcing plan, and the sustainable vanilla sourcing program is part of the plan. In 2011, General Mills completed a global assessment of the ingredients and materials it sources, and developed a global sustainable sourcing model. The company prioritized 10 ingredients, of which vanilla is one, where it can achieve the most impacts.
The sustainable vanilla sourcing program is also just one of other programs that benefit smallholder farmers.
Read more at ENN Affiliate,Triple Pundit
Vanilla Flower Via Shutterstock