Recent Supreme Court Decision May Affect Environmental Standing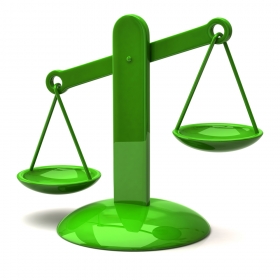 A recent decision by the United States Supreme Court has raised questions about the scope of plaintiffs' standing to bring suit in federal court, a critical issue for environmental litigants.
Federal courts have long recognized that certain types of environmental harms can form the basis of standing under Article III of the United States Constitution, which requires plaintiffs to establish an "actual or imminent" injury that is "fairly traceable" to the challenged conduct and "likely to be redressed" by a favorable decision. In one of the earliest federal rulings on environmental standing, Scenic Hudson Preservation Conference v. Federal Power Commission, the Second Circuit held that "those who by their activities and conduct have exhibited a special interest" in the "aesthetic, conservational, and recreational aspects" of a site have Article III standing, even in the absence of a "personal economic interest" at stake. 354 F.2d 608, 615-616 (1965). Although it has been well established that environmental harms, and not just economic harms, can serve as the basis for a federal lawsuit, courts have struggled to define which types of environmental harms may give rise to standing. In particular, courts have questioned what level of risk, and over what time scale, rises to the level of a cognizable environmental injury.
In a recent 5-4 decision, the Supreme Court held that a coalition of lawyers, human rights activists and journalists lacked standing to challenge government surveillance activities because the threatened harm posed by potential surveillance was, in the view of the majority, too remote. Clapper v. Amnesty International, 2013 WL 673253 (U.S. February 26, 2013). In Clapper, the plaintiffs sought to challenge the constitutionality of § 1881a of the Foreign Intelligence Surveillance Act (FISA), which authorizes federal interception of certain communications between parties located in the United States and parties outside the United States. The Second Circuit found that the plaintiffs had established standing by demonstrating an "objectively reasonable likelihood" that they would eventually be subjected to the surveillance that they claimed was unconstitutional. Amnesty Int'l USA v. Clapper, 638 F.3d 118, 134 (2d Cir. 2011). The Supreme Court overturned this decision, holding that the plaintiffs needed to demonstrate that their future injuries were "certainly impending."
Many environmental issues involve long-term risk of harm that may not materialize immediately, most notably, but not exclusively, in connection with climate change. In Massachusetts v. EPA, the Supreme Court confronted the question of whether claims by the State of Massachusetts that it would lose parts of its coast due to gradual sea-level rise resulting from climate change were too speculative or too far in the future to establish standing. 549 U.S. 497, 521 (2007).
Continue reading at Sive Paget & Riesel P.C.
Scale image via Shutterstock.