Texas Legislature Passes Commercial and Industrial PACE Bill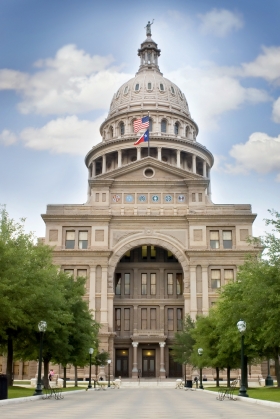 The Texas House and Senate passed Senate Bill 385 in May. If Governor Rick Perry approves the bill, the state will break new ground by developing plans for commercial and industrial property assessed clean energy (PACE) programs. This bill will redesign Texas's approach to PACE, focusing on the commercial and industrial sectors rather than on residential programs. The legislation covers both energy efficiency and water efficiency.
To facilitate local decision making, cities and local areas will partner with businesses and nonprofits to set up their own PACE programs. These programs will allow businesses to borrow money from private lenders and repay it yearly via an assessment on their property taxes.
The bill has a solid foundation of support from a wide range of stakeholders including industry leaders and senior legislators. Charlene Heydinger, executive director of the nonprofit Keeping PACE in Texas, has built an effective coalition which includes large businesses and banks.
"PACE is the only solution out there that is totally market-driven, totally voluntary and local, and there are no mandates," Heydinger said. "Our business community loves PACE because it is a real option for a solution without the drawbacks that have given people pause."
PACE has been gaining traction nationwide since the first pilot PACE program in 2008, said David Gabrielson, executive director of PACENow. "It's an idea that caught on very quickly and resonated all over the country." However, some of the first generation of PACE bills were not designed for easy implementation. States are currently developing updated approaches to PACE.
In 2009, Texas passed a PACE bill which focused on residential energy-related programs. But because the bill was difficult to implement and the Federal Housing Finance Agency opposes residential PACE, PACE stalled in Texas. This year, Republican Senator John Carona introduced a new bill to improve Texas's prospects for creating successful PACE programs. "I think Texas, in taking up this effort to get their legislation amended, is really on the cutting edge of states around the country," Gabrielson said.
"We'll put industrial PACE on the national map," Heydinger said. Texas is a massive hub of industrial activity. Heydinger said Texas uses 19 percent of the energy used by industry in the United States. According to the United States Bureau of Economic Analysis, Texas was responsible for 8.73 percent of the national gross domestic product in 2011.
Continue reading at CleanTechies.
Texas Capitol building image via Shutterstock.