Verizon Foundation Launches Second Innovative App Challenge for Students to Bolster Engagement in STEM Subjects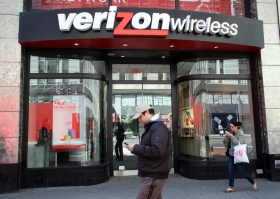 The Verizon Foundation, in partnership with the Technology Student Association, has opened the 2013-2014 Innovative App Challenge, giving middle and high school students across the country a chance to develop a concept for a mobile app and bring it to market.
The mobile app design competition aims to engage students in science, technology, engineering and math (STEM) subjects and empower them to create STEM-related app concepts that solve real-world problems in their community or school. Students have a chance to win Samsung Galaxy Note 10.1 tablets courtesy of Samsung Telecommunications America, cash grants of up to $20,000 for their school, and the opportunity to team up with app development experts from the Massachusetts Institute of Technology Media Lab to build and bring their apps to life. Verizon will help winning teams bring their app to the Google Play store, available for download.

The fastest-growing careers in the United States are STEM-related, yet the country is not graduating enough young professionals in these fields to meet this need. As a result, as many as 3 million STEM jobs have gone unfilled, according to STEMconnector's "2013 EdTech – Revolution in Education".
To address this issue, the Verizon Foundation and TSA launched the inaugural Innovative App Challenge last October. More than 1,000 schools from every state and Washington, D.C., registered for the competition, and 471 teams submitted app concepts. The competition engaged more than 3,000 boys and girls from major cities to rural areas including many underserved communities. Nearly 60 percent of the winning team members were girls.
The competition can be a career game changer for students. "My future has been decided for me.  "Because of the App Challenge I know I want to be an app designer," said 11-year-old Sherly Quezada, after she and her teammates from the Bronx Academy of Promise were named one of the Best in Nation winners of the 2012 App Challenge.
Justina Nixon-Saintil, director of education and technology programs for the Verizon Foundation, said: "We created the Verizon Innovative App Challenge to encourage students to collaborate, get creative and use their STEM knowledge to come up with powerful answers to local, everyday problems. The inaugural challenge provided all that and more, as we saw some amazing app concepts and heard inspirational stories from students and teachers. We're eagerly awaiting the fresh, innovative ideas that the student teams will bring to the second challenge."
VerizonWireless store photo via Shutterstock.
Read more at ENN Affiliate Justmeans.