Air quality still not good in European cities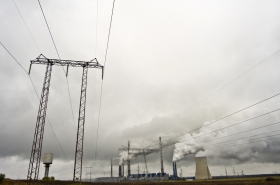 More than 90% of Europeans living in cities are exposed to unsafe levels one of the most health damaging air pollutants, with Bulgaria having the dirtiest air among EU countries, says a new study by the European Environment Agency (EEA).
Despite falling emission levels and reductions of some air pollutant concentrations over the past decades, EU air pollution is still far from being solved, according to the report, 'Air quality in Europe – 2013'.
Two pollutants – particulate matter and ground-level ozone – continue to be an especially large cause of breathing problems, cardiovascular disease and shortened lives, the EEA says.
Between 2009 and 2011, up to 96% of city dwellers were exposed to fine particulate matter (PM2.5) concentrations above World Health Organization (WHO) guidelines, and up to 98% were exposed to ozone (O3) levels above WHO guidelines.
Lower proportions of EU citizens were exposed to levels of these pollutants exceeding the limits or targets set out in EU legislation. These EU limits or targets are in certain cases less strict than WHO guidelines.
"Air quality is a central concern for many people," said Environment Commissioner Janez Potočnik.
"Surveys show that a large majority of citizens understand well the impact of air quality on health and are asking public authorities to take action at EU, national and local levels, even in times of austerity and hardship. I am ready to respond to these concerns through the Commission's upcoming Air Policy Review," the commissioner said in a statement.
The EEA's executive director, Hans Bruyninckx, also stressed that to get on to a sustainable path, Europe would have to be ambitious and "go beyond current legislation".
Thermal power station image via Shutterstock.
Read more at EurActiv.