Caribbean Island of Barbados To Get Waste-To-Energy Plant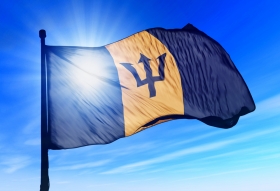 One day soon the Caribbean island of Barbados will have part of its electricity needs supplied by a waste-to-energy plant.
Cahill Energy, based in Guernsey, announced the signing of an agreement with the government of Barbados on March 15 to build and operate a waste-to-energy plant. The company plans to invest up to $240 million in the plant which will be built in Vaucluse, St. Thomas. The plant is predicted to create up to 350 jobs, plus stimulate economic growth on the island and save the government of Barbados several hundred million dollars during the 30-year contract, according to estimates from Cahill Energy.
The waste-to-energy plant will use plasma gasification to transform up to 650 tons of solid waste a day into renewable energy. It will save all of that waste from ending up in a landfill and provide a domestic power source for Barbados which will reduce the country's reliance on imported fossil fuel. It is expected to provide up to 25 percent of Barbados' total energy needs and reduce energy cost. Westinghouse Plasma Corp., owned by AlterNRG, will supply the plasma gasification technology.
In 2011, Cahill Energy started "exploring waste-to-energy," according to CEO Clare Cowan, and the company's "attention was directed towards the Caribbean." Cowan adds that Cahill Energy is "confident that this investment represents a phenomenal business opportunity for our investors and offers even greater benefits to the people of Barbados."
Read more from our affiliate, TriplePundit.
Barbados flag image via Shutterstock.