Education is a key to climate change adaption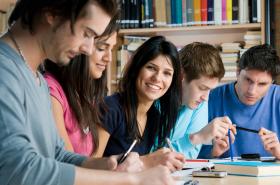 Given that some climate change is already unavoidable investing in empowerment through universal education should be an essential element in climate change adaptation efforts, which so far focus mostly in engineering projects, according to a new study from the International Institute for Applied Systems Analysis (IIASA).

The article draws upon extensive analysis of natural disaster data for 167 countries over the past four decades as well as a number of studies carried out in individual countries and regions, published last year in a special issue of the journal Ecology and Society.

The research shows that in many cases - particularly where the exact consequences of climate change are still unclear - educational expansion could be a better investment in protecting people from the impacts than conventional investments such as building sea walls, dams, irrigation systems, and other infrastructure.

"Education is key in reducing disaster fatalities and enhancing adaptive capacity," says Wolfgang Lutz, Director of IIASA's World Population Program and Founding Director of the Wittgenstein Centre for Demography and Global Human Capital, a collaboration of IIASA, the Austrian Academy of Sciences, and the Vienna University of Economics, who wrote the article together with IIASA researchers Raya Muttarak and Erich Striessnig, who have dual affiliations with the Vienna Institute of Demography and the Vienna University of Economics and Business, respectively.

"Our research shows that education is more important than GDP in reducing mortality from natural disasters. We also demonstrated that under rapid development and educational expansion across the globe, disaster fatalities will be reduced substantially," says Muttarak.
Group of students studying image via Shutterstock.
Read more at ENN Affiliate ClickGreen.