Michigan utility on the wrong track increasing rates for LED municipal lighting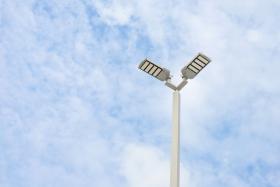 Earlier this month, DTE Energy announced a rate hike for LED lights. The decision sparked anger in Michigan city officials involved in municipal streetlight conversions, who would see their financial incentives for energy conservation diminish. At the same time, DTE plans to lower its rates on sodium lighting, which can use up to three times more electricity than LED.
In 2014 Ypsilanti, best known as the home of Eastern Michigan University, converted all 1,100 of its streetlights to LED — making it the first Michigan municipality to do so. City leaders worked with DTE Energy on the project and expected to see substantial annual energy savings. In the first year, the municipality's DTE energy bill was 29 percent lower, saving $176,000. Now, with DTE's proposed rate increase, Ypsilanti's city leaders are seeing their expected savings disappear.
To pay for the streetlight conversion, Ypsilanti required all homeowners to contribute $114 per parcel, a fee that was hard for residents to swallow, but the city was sure would result in future savings. Now, city leaders feel misled by DTE, saying the company never mentioned the rate increase during the conversion project.
"We worked with DTE Energy for more than a year on the switch to LED streetlights and at no point in the discussion did they warn us that LED lights would cost more than old high-pressure sodium lights. If this rate hike happens, we'll really feel like this was a bait and switch," Ypsilanti City Council Member Brian Robb told MLive.
Read more at ENN Affiliate, TriplePundit.