How to help your brain age more slowly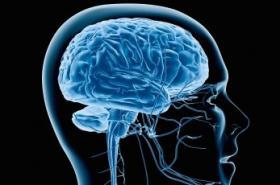 Brains age, just like the rest of the body, even for those don't get neurological disease, according to an Institute of Medicine.
"Some of the changes that one observes doesn't mean that it's all over, gloom and doom," the committee's vice chair, Kristine Yaffe, MD, told the Washington Post.
While aging does more damage to some than others, most people can take steps to improve their health, according to Yaffe, the Roy and Marie Scola Endowed Chair and professor of psychiatry, neurology, and epidemiology at UCSF and chief of geriatric psychiatry and director of the Memory Disorders Clinic at the San Francisco VA Medical Center.
The committee proposed three actions to help maintain cognitive function with age: staying physically active; managing blood pressure and diabetes; and stopping smoking. Aging adults should also pay careful attention to health conditions and medications that could influence their cognitive health.
Having an active social and intellectual life can also promote cognitive health, as can getting good sleep. Aging individuals should treat any sleep disorders that develop and be aware of the delirium that can be caused by medications and hospitalization.
The committee advised caution when evaluating claims that brain training and nutritional supplements can improve cognition.
The scientific literature has shown that older adults can get better at trained abilities, although often more slowly than younger adults, and that they can maintain these skills. But it's less clear whether these benefits transfer to real-world activities like driving or remembering an appointment.
As for nutritional supplements, the report says the medical literature does not offer convincing support that any of them can prevent cognitive decline.
Illustration of human brain credit University of California San Francisco.
Read more at University of California San Francisco.