How Desalination Technology Is Helping Solve California's Drought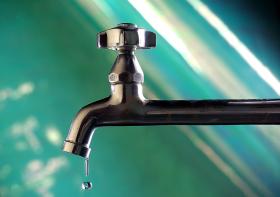 Four years of devastating droughts in California have pushed cities and counties in the Golden State to seriously consider turning to the one drinking source that is not depleting anytime soon – seawater. With the Pacific Ocean abutting their shores, water desalination may be the much-needed solution for Californians. But desalination has its disadvantages, the chief ones being the high costs and the potential environmental damage.
To address these challenges, California is turning to the world leader in cutting edge desalination technology – Israel. A $1 billion desalination project is already underway in San Diego County – which will be the largest seawater desalination plant in the Western Hemisphere – and Israeli engineers have been called in for their expertise.
Currently under construction in Carlsbad, 35 miles north of San Diego, the plant could potentially provide Californians with 54 million gallons of water a day. The plant is using technology Israelis have been using for years, reverse-osmosis, which involves forcing seawater through a film with tiny holes that allow only water molecules to pass through, while the larger salt molecules cannot.
2014 was California's third driest year in 119 years and according to the US Geological Survey; it was also the warmest year in recorded history, leading California to declare a drought state of emergency last year. Earlier this month, another frightening figure was published: The California Department of Water Resources measured the statewide water content of Sierra snowpack (which provides about one-third of the water used by California's cities and farms) at 5 percent, the lowest level since 1950. In response, the governor recently announced mandatory State-wide water cutbacks.
Despite this, the Golden State has only a handful of small desalination plants. But with the help of Israel Desalination Enterprises (IDE Technologies), the $1 billion desalination plant San Diego is due to become reality next year. According to IDE – which is also working on desalination projects in China, India and Australia – the Carlsbad project is a "complete game changer for desalination in the US." This project is expected to provide clean water to 300,000 people and generate roughly $50 million annually for the regional economy. "The plant overcame significant practical, regulatory and economic hurdles to deliver a cost-effective and environmentally friendly water supply," IDE said.
Continue reading at ENN affiliate NoCamels.
Faucet image via Shutterstock.