National-scale effort addresses pollinator declines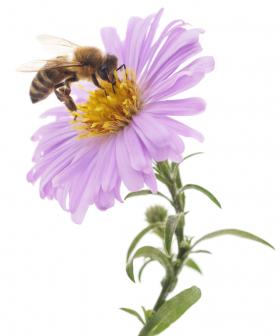 A new White House plan to promote the health of bees and other pollinators calls for boosting research into ongoing population declines—and potential solutions. The plan, released yesterday, also recommends numerous measures to address growing concerns about the threat that bees, birds, butterflies, and other pollinators face from multiple factors, including pathogens, pesticides, climate change, and habitat loss. By addressing scientific knowledge gaps, the research should make the plan's suggested measures much more effective, the report says.
The call for more research is just one part of the much broader pollinator health strategy unveiled 19 May by a multiagency task force convened by President Barack Obama last year. The strategy—widely anticipated but issued 5 months later than the White House had originally planned—also outlines a series of steps and goals for agencies to pursue, such as tackling bee-killing pathogens and mites, reducing pesticide use and reviewing its safety to bees, restoring degraded pollinator habitats, and encouraging the planting of more flowering plants and other pollinator-friendly vegetation.
So far, scientists are giving the plan a thumbs-up. "I think it's phenomenal," says May Berenbaum, an entomologist at the University of Illinois, Urbana-Champaign, in an e-mail to ScienceInsider. "To my knowledge, [it is] the first national-scale effort to address pollinator declines."
break
Scientists are also generally welcoming the research component, but they note that science alone isn't the answer. "All the research (and research funding) in the world will not help pollinator populations if there are no financial incentives to plant pollinator habitat and there is continued overuse of pesticides," Marla Spivak, an entomologist at the University of Minnesota, Twin Cities, tells ScienceInsider in an e-mail.
The pollinating services of birds, bats, bees, butterflies, and other organisms are crucial, not only to ecosystems but also to humans. Pollinators play a role in producing one-third of people's food, according to the U.S. Department of Agriculture (USDA). The White House in recent years has sought to highlight the importance of pollinators, especially bees; for instance, the Obamas have kept a beehive in their garden and served as public cheerleaders for bees.
For about a decade, beekeepers have reported losing an unusually high number of their colonies each winter. Some of these beehive losses, especially early in that time period, seemed to stem from a mysterious syndrome known as colony collapse disorder. Scientists and USDA say that there's no single cause of the bee colony losses and that a combination of factors is to blame.
Continue reading at Science/AAAS.
Honey bee image via Shutterstock.