Diesel exhaust found causing health hazards in EU cities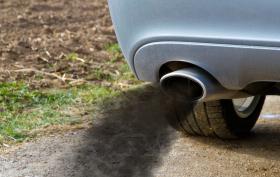 The automotive industry needs to face up to the hazard to health posed by its diesel engines. That stark reality was brought home again to Europeans and, in particular, Londoners last week when Transport for London and the Greater London Authority revealed that an additional 5,900 early deaths annually in the EU's largest city are attributable to long-term exposure to nitrogen dioxide (NO2), a toxic gas emitted in urban areas largely from diesel engines.
Concern about the health effects of NO2 is growing fast. The gas was known to irritate lungs and cause respiratory infections and asthma, including acute respiratory illnesses in children. It has also been linked to birth abnormalities. But this new research by King's College London estimates for the first time the number of premature deaths caused. The study also shows an additional 3,500 deaths are caused by PM2.5, bringing the total number of people who die early because of air pollution annually in London to 9,400.
In London half of the nitrogen oxides (NOx, which in the air quickly become NO2) are emitted by diesel vehicles, and another 15% from diesel construction equipment. To deal with the problem, in 1990, European laws were introduced to reduce emissions from exhaust pipes. These standards have been progressively tightened, with the most recent Euro 6 standards for diesel cars commencing in 2014 having a limit of 80 milligrams of NOx per kilometre. So why are 5,900 Londoners still dying each year from NO2 pollution?
While effective on paper, the limits are simply not being met on the road, where cars emit on average seven times what they are supposed to (and up to 22 times in the case of an Audi A8). The reason is an obsolete laboratory test used to measure compliance meaning that there has been little improvement in actual NOx emissions since Euro 3 standards were introduced more than 15 years ago.
Diesel exhaust image via Shutterstock.
Read more at EurActiv.