Air Quality in Scotland continuing to improve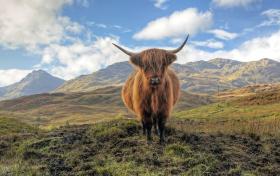 A new report published today shows Scottish emissions of most air pollutants have continued to fall, with significant reductions in emissions of all air pollutants since 1990.

The announcement of the official figures was welcomed by Environment Minister Aileen McLeod who said an updated action plan to tackle nitrogen dioxide would soon be published.

Dr McLeod said: "Air pollution is harmful to human health and can contribute to climate change, and I very much welcome the significant progress that has been made reducing emissions of nitrogen oxides and other air pollutants in Scotland.

"However, more needs to be done. The Scottish Government is already working closely with local authorities and other partners to improve air quality and the lives and well-being of communities and individuals across the country.

"Local authorities with air quality issues in their areas have in place local action plans to improve the situation which can include measures such as promoting of walking and cycling, for example, or greater use of cleaner vehicles. And the forthcoming national Low Emission Strategy – which we consulted on earlier this year - will ensure greater consistency in approach across Scotland.

"We will also shortly be holding another consultation on updated action plans for ensuring compliance with EU nitrogen dioxide targets."

The main findings of today's report released by Scotland's Chief Statistician include:

* Over the long term there have been reductions in emissions for all the pollutants. Since 1990, there have been decreases of 28 per cent for ammonia, 53 per cent for PM10, 66 per cent for NMVOCs, 67 per cent for nitrogen oxides, 81 per cent for carbon monoxide, 87 per cent for sulphur dioxide and 99 per cent for lead.
Highland Cattle image via Shutterstock.
Read more at ENN Affiliate ClickGreen.