New England air quality update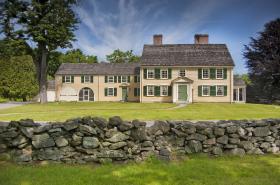 EPA today confirmed that New Englanders experienced a slight increase in the number of unhealthy air quality days this year, compared to 2014 and 2013.
Based on preliminary data collected between April and September 2015, there were 24 days when ozone monitors in New England recorded concentrations above levels considered healthy. By contrast, in 2014 there were a total of 9 unhealthy ozone days, and in 2013 there were a total of 20 such days.
The number of unhealthy ozone days in each state this summer is as follows:
- 22 days in Connecticut (compared to 8 in 2014, and 18 in 2013)
- 4 days in Rhode Island (0 in 2014, and 7 in 2013)
- 3 days in Massachusetts (0 in 2014, and 6 in 2013)
- 2 days in Maine (0 in 2014, and 5 in 2013)
- 2 days in New Hampshire (1 in 2014, and 3 in 2013)
- 0 days in Vermont (0 in both 2014, and 2013).
Although the number of unhealthy days may vary from year to year due to weather conditions, over the long-term, New England has experienced a significant decrease in the number of unhealthy ozone days. In 1983, New England had 113 unhealthy days, compared with 24 this year. This downward trend is due to a reduction in the emissions that form ozone.
Ozone levels are unhealthy when average concentrations exceed 0.075 parts per million over an 8-hour period. Ground-level ozone is formed when volatile organic compounds and oxides of nitrogen chemically react in the presence of sunlight. Last November, EPA proposes strengthening the ozone standard, based on extensive scientific evidence about ozone's effects, and will be finalizing its decision on a new ozone standard soon.
Although the 2015 ozone season is ending, pollution from small particles in the air is a year-round concern. Daily air quality forecasts will continue to be available online, as well as email alerts when high concentrations of ground-level ozone or small particles are predicted to occur.
Classic colonial house, Concord, MA image via Shutterstock.
Source: USEPA