Why Americans waste so much food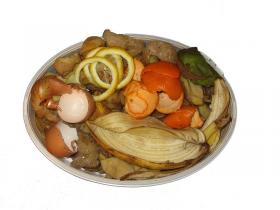 Even though American consumers throw away about 80 billion pounds of food a year, only about half are aware that food waste is a problem. Even more, researchers have identified that most people perceive benefits to throwing food away, some of which have limited basis in fact.
A study published today in PLOS ONE is just the second peer-reviewed large-scale consumer survey about food waste and is the first in the U.S. to identify patterns regarding how Americans form attitudes on food waste.
The results provide the data required to develop targeted efforts to reduce the amount of food that U.S. consumers toss into the garbage each year, said study co-author Brian Roe, the McCormick Professor of Agricultural Marketing and Policy at The Ohio State University.
The researchers developed a national survey to identify Americans' awareness and attitudes regarding food waste. In July 2015, it was administered to 500 people representative of the U.S. population.
The study found that 53 percent of respondents said they were aware that food waste is a problem. This is about 10 percent higher than a Johns Hopkins study published last year, Roe said, which indicates awareness of the problem could be growing.
"But it's still amazingly low," he said. "If we can increase awareness of the problem, consumers are more likely to increase purposeful action to reduce food waste. You don't change your behavior if you don't realize there's a problem in the first place."
Among other findings, the study identified general patterns that play a role in people's attitudes regarding household food waste.
"Generally, we found that people consider three things regarding food waste," said doctoral student Danyi Qi, who co-authored the study. "They perceive there are practical benefits, such as a reduced risk of foodborne illness, but at the same time they feel guilty about wasting food. They also know that their behaviors and how they manage their household influences how much food they waste."
Continue reading at The Ohio State Universtiy.
Image credit: Con-struct via Wikimedia Commons.