Cornell scientists convert carbon dioxide, create electricity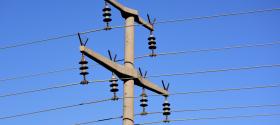 While the human race will always leave its carbon footprint on the Earth, it must continue to find ways to lessen the impact of its fossil fuel consumption.
"Carbon capture" technologies - chemically trapping carbon dioxide before it is released into the atmosphere - is one approach. In a recent study, Cornell University researchers disclose a novel method for capturing the greenhouse gas and converting it to a useful product - while producing electrical energy.
Lynden Archer, the James A. Friend Family Distinguished Professor of Engineering, and doctoral student Wajdi Al Sadat have developed an oxygen-assisted aluminum/carbon dioxide power cell that uses electrochemical reactions to both sequester the carbon dioxide and produce electricity.
Their paper, "The O2-assisted Al/CO2 electrochemical cell: A system for CO2 capture/conversion and electric power generation," was published July 20 in Science Advances.
The group's proposed cell would use aluminum as the anode and mixed streams of carbon dioxide and oxygen as the active ingredients of the cathode. The electrochemical reactions between the anode and the cathode would sequester the carbon dioxide into carbon-rich compounds while also producing electricity and a valuable oxalate as a byproduct.
Continue reading at EurekAlert!
Image via NY.gov