July Electric Car Sales in China Rose by 188 Percent Over Last Year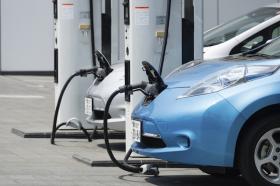 Chinese consumers bought 34,000 new electric cars in July, a 188 percent jump over the same period last year, according to CleanTechnica, an energy and technology news organization. The monthly total puts China on track to sell 400,000 electrical vehicles in 2016, accounting for 1.5 percent of the total auto sales market — larger than annual EV sales in Europe, or the U.S., Canada, and Mexico combined.
Continue reading at Yale News.
Image via Berkeley Lab